Welcome
---
Branding Your Character is now available throughout Europe at the international Amazon affiliates and can be purchased in both Euros and British Pounds.




Free Updates Newsletter
---
This is a two step subscription validation process in order to protect your email address from spam. Once you click the 'Finish' button an email will be sent to your Inbox. You will need to click on the link in that email in order to completely activate your free subscription. Please remember to check your Spam Inbox as well, since this will be your first email from us. We do not sell or distribute our email list!
Personal Dynamics Publishing
---
For distribution information or bulk orders, check out www.PersonalDynamicsPublishing.com or email Info (at) PersonalDynamicsPublishing (dot) com
Available at Amazon.com
---
Branding Your Character is available through Ingram and Baker & Taylor wholesalers to independent bookstores, other bulk orders please contact the publisher below, individual copies can be purchased at your favorite online bookseller and at Amazon.

Click on the book cover to be redriected to Amazon.com: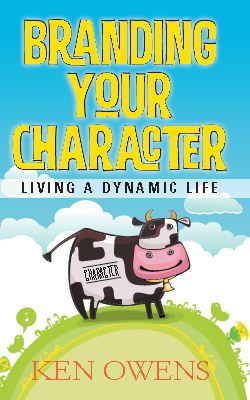 Archived Interviews
---
Click HERE to listen to Ken's radio interviews.

Click HERE to watch Ken's 1.5 hour workshop on Branding Your Character.